Inofia Double Mattress, 22cm Pocket Springs Memory Foam Mattress, Breathable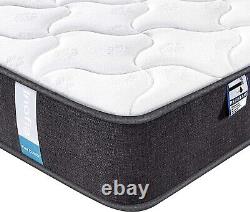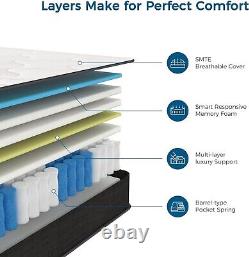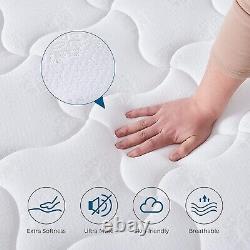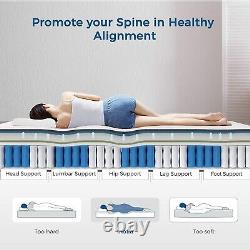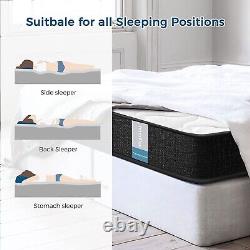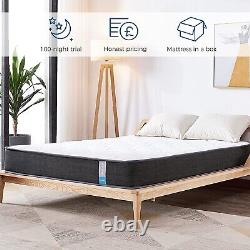 Item is brand new in unopened box or packaging. Traditional springs are woven together and connected, which used to cause dips or squeaks.
Inofia pocketed springs technology individually wraps each spring so they continue to provide strength and support on their own, giving you a firmer feel. This separation also divides motion, so you can do jumping jacks on your side and not wake up your partner on the other side.
Pressure-relieving comfort memory foam mattress helps to improve sleep efficiency by eliminating pressure points. It aids the high-density memory foam to conform to your body so your bones and joints sink into softness instead of feeling their weight against a surface.
You wake up with magically fewer aches and pains. - Inofia Pocket Springs Mattress has 7-zone spring systems that are scientifically proven to align the spine and directly combat back aches and pains, each reflecting specific pressure points on the body - and evenly distributes your weight while aligning your spine. We've designed our Inofia high density foam, which will not leave you feeling uncomfortable or stuck but free to move with ease It keeps you comfortable and supported, no matter how you sleep, It's a must that you refresh yourself with a dreamy sleep, with Inofia Mattress. So, we're giving you 100 risk-free nights to try out any Inofia mattress.
We are so sure of Inofia's quality that we guarantee the durability of our materials for a full 10 years. Dreamy comfort starts from Inofia. Experience Inofia's Stress-free Mattress Shopping. 100 night free trial(Your body needs up to 4 week's time to get used to a new mattres).